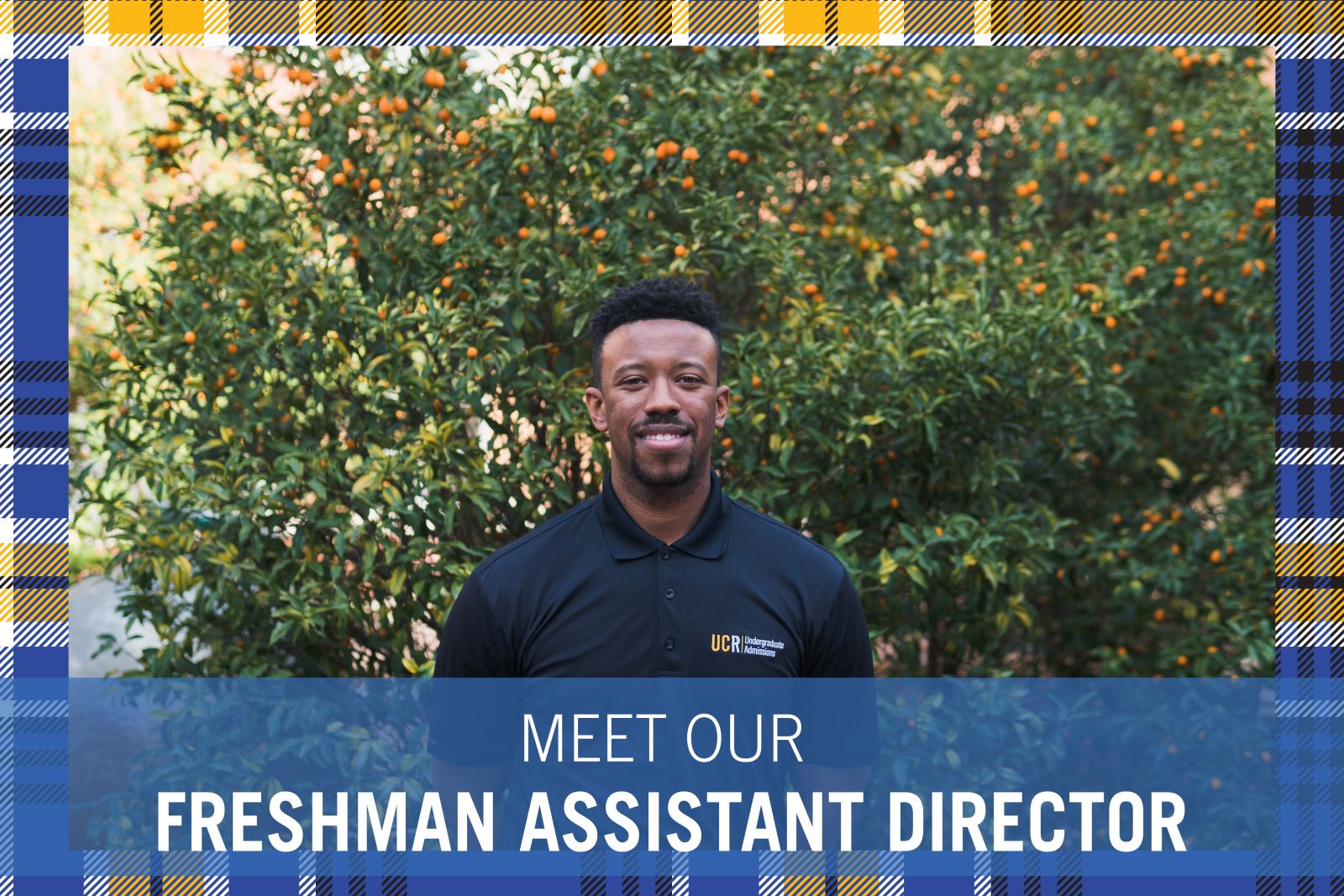 Get to Know UCR Undergraduate Admissions
With a new year underway and admissions notifications going out in just a few weeks, this is a busy and exciting time in our office. Our counselors are planning trips to schools and events throughout California, across the United States, and around the world to meet with newly admitted students. Our events team is putting the finishing touches on Highlander Day, our annual open house and admitted student celebration.

In this edition, we're excited to introduce you to one member of the Undergraduate Admissions team. Jeremy McWells is the assistant director of high school recruitment and evaluation, and joined UCR late last year. He earned his B.S. in Sociology and M.B.A. in Management and Leadership from the University of La Verne, and has worked in college admissions for seven years. He answers a few questions about his work in UCR Undergraduate Admissions.

What do you like best about working with high school students?
My favorite part of working in this industry is the connection you make with students and their families. Admission representatives are often the first point of contact for those interested in the institution. Therefore, we have an awesome opportunity to make a great first impression that could change the life of that student and that family forever.

What advice do you have for high school students interested in applying to UCR?
I think it's incredibly important to self-reflect as a student on what characteristics you want in a college. Choosing a college is one of the most important decisions a person will make. Therefore, that time to reflect on what you want is very important. Second, I would encourage the student to come to campus after doing some research about UCR. The best way to get a feel for the campus environment is to actually come to campus, talk to current students, see the facilities, peek in the classes, see the food options, and imagine yourself as a student on campus.

Why do you think UCR is a great university for high school students to consider?
Often times I ask students, "Why wouldn't you apply to UCR?" We have excellent research opportunities with stellar faculty members. UCR provides a diverse environment that mirrors the state of California. The size of the school makes you feel like you're on a college campus yet provides opportunities to learn in smaller environments. Our free concerts, clubs and organizations, Greek life, and state-of-the-art recreation center bring work-life balance to a student's academic career. UCR has everything one could ask for.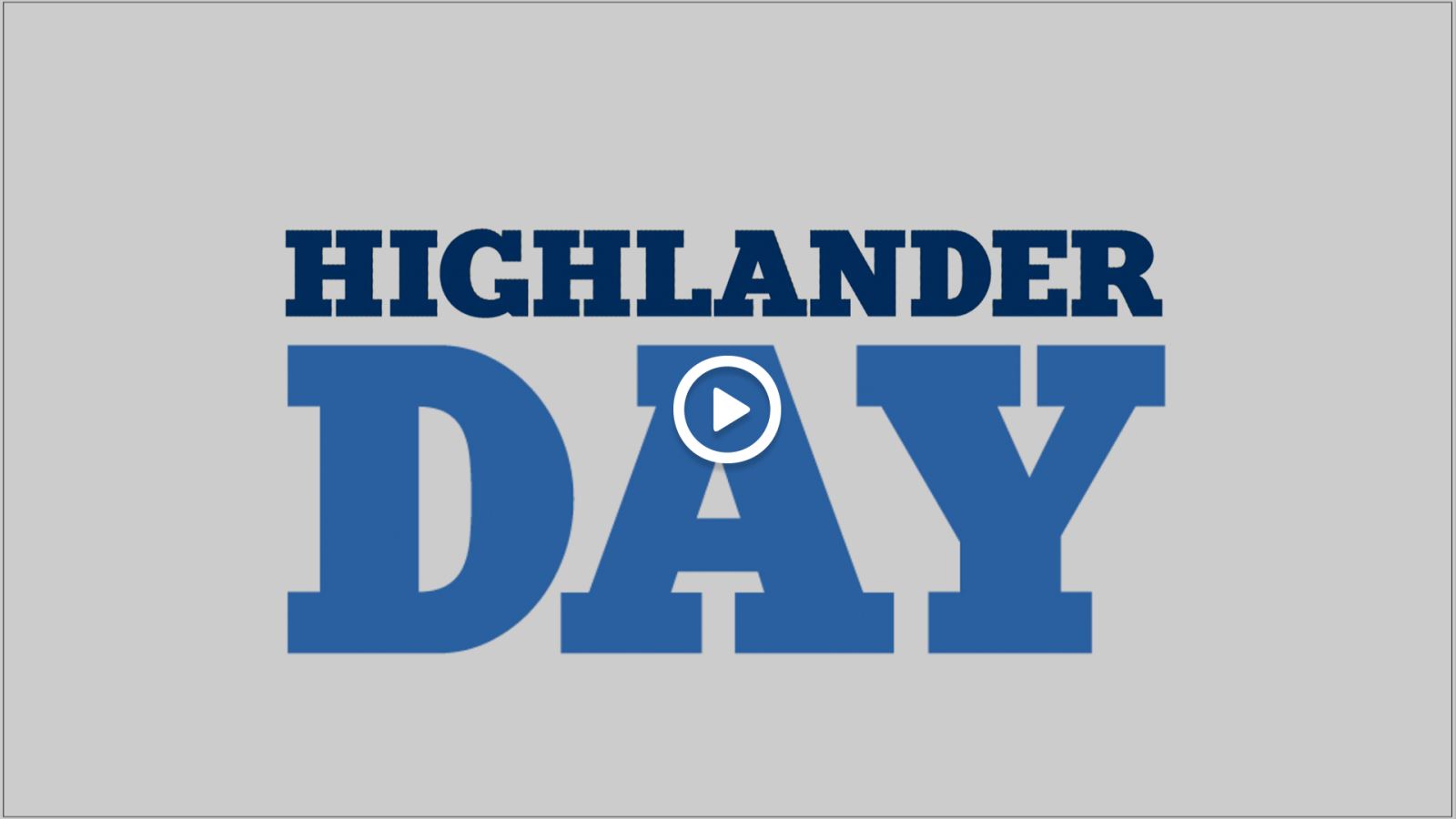 Highlander Day – Freshmen is April 4! See why so many students follow their hearts to UCR at this open house for admitted and perspective students.
---

We recently sent an email to all applicants with instructions on how to log into their MyUCR accounts. MyUCR is where admissions notifications and financial aid awards will be posted, and where admitted students will receive updates about their admission.

Fall 2020 admissions notifications will be sent out on a rolling basis beginning in early March, so remind your students to log in to their MyUCR accounts before then.

As your students start gathering their transcripts and test scores, just a reminder that we do not accept incomplete transcripts.
---

Campus Events

Join us for athletic events, extraterrestrial life seminars, career exploration conferences,
and more!
View Events
Campus Tours

Get a feel for life at UCR with student-led tours.
Register Today
---

Virtual Tours
Explore labs, libraries, housing, and popular hangouts.
Publications to Share
Includes enrollment checklists, academic fact sheets, student profiles, and more.
---

UC Riverside Crests 76% for Six-Year Graduation Rate
UCR's six-year graduation rate has improved by 10 percentage points in the past six years.

Read More >>
---
Astronomers Find Farthest Galaxy Group Identified to Date
Bahram Mobasher helped to find a galaxy group dating back to a time when the universe was only 680 million years old.

Read More >>
---
Possible On/Off Switch For Plant Growth
UCR research identifies a protein that controls plant growth, which is good news for crops affected by climate change.

Read More >>
---

Grades vs. SAT Scores: Which Is a Better Predictor of College Success?
Los Angeles Times
Heightened Civic Engagement by Young and Latino Voters
DailyBulletin.com
---

Explore past issues of UCR's Counselor Newsletter.