April 2020
Vol. 3/Issue 15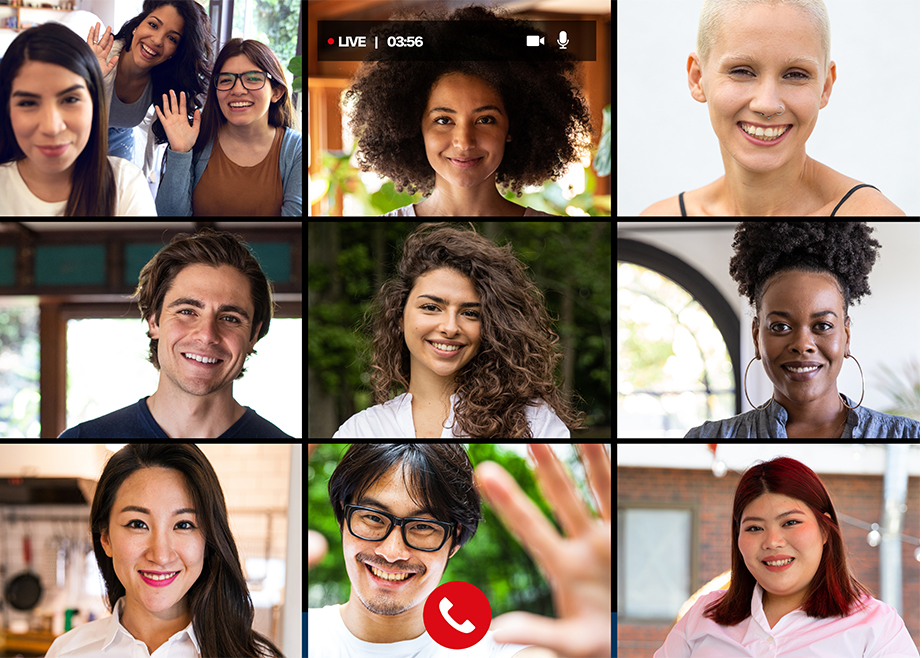 UCR provides daily updates on COVID-19 (coronavirus), which includes the steps we're taking to protect the community and prevent transmission.
Thank you for helping us spread the word about virtual connections at the University of California, Riverside (UCR)!

We're continuing to add new ways for students to explore life at UCR, including live webinars and chats, virtual tours, social media groups, and more!

Feel free to share these opportunities with students and their families. And while our office is currently closed, we welcome questions via email. Below are some helpful campus partners who can provide additional assistance.


Fall 2020 admission notifications will continue to be released on a rolling basis through April. Newly admitted students are encouraged to:

Note: Transfer students who wish to be considered for winter 2021 admission are encouraged to submit their Transfer Admission Guarantee (TAG) application from May 1–31. View UC's temporary changes to admission requirements.

In place of in-person events and tours, we've created virtual alternatives to keep students, families, and counselors connected to UCR.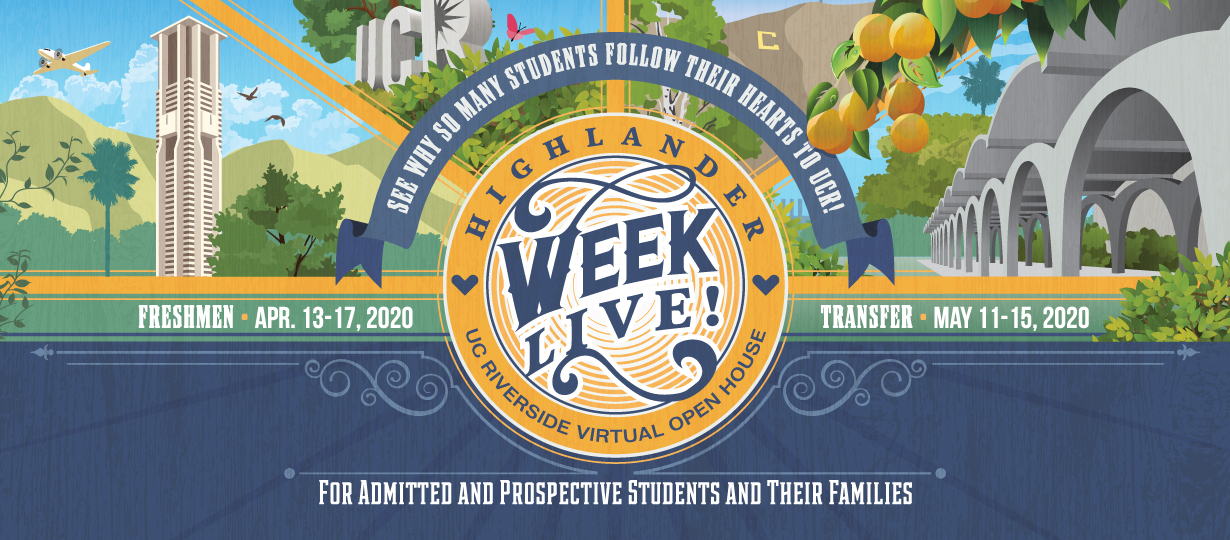 Highlander Week Live
Although we won't be able to welcome you in person to Highlander Day, be sure to join us for virtual open houses for admitted students and their families! Enjoy live webinar presentations from Undergraduate Admissions, UCR Colleges, Financial Aid, Housing, and more. Plus, ask questions via live chat!

Highlander Week Live! Freshmen (April 13–17)
Highlander Week Live! Transfers (May 11–15)
Register for Highlander Week Live: highlanderday.ucr.edu

Video Tours Virtual Connections Live Chats via Unibuddy App
Students and their families can join admissions counselors and current international students for a live chat. Register today for the Ask UCR Live #1 on Friday, April 10, from 3–5 p.m. Future Live Chats can be found on Admitted Students and International Admissions.

Webinars
Incoming out-of-state and international students and their families are invited to register for the webinars below. You can also access these archived webinars: Next Steps to UCR, Housing & Campus Resources, and Engineering & Sciences.

Webinar for Chinese Students
Join us for the Q&A with Student Panel on Friday, April 17, from 6–7 p.m. (Pacific Time). To participate, access via Douyin and search "UCRUGA."

Publications to Share
Includes enrollment checklists, academic fact sheets, student profiles, and more.
UCR Admission Counselors
We welcome any admission questions you and your students may have.

Ancestor of All Animals Identified in Australian Fossils
A team led by UCR geologists discovered the first ancestor on the family tree, a tiny, wormlike creature named Ikaria wariootia.

Read More >>
Doctors Urged to Reconsider Controversial Acne Drug
UCR study calls for "interdisciplinary approach between psychology and dermatology for optimal acne treatment."

Read More >>

Grocery Stores Are the Coronavirus Tipping Point
The Atlantic
Coronavirus Testing Hits Another Snag as Labs Need Emergency Funding to Meet High Demand
Time

Explore past issues of UCR's Counselor Newsletter.